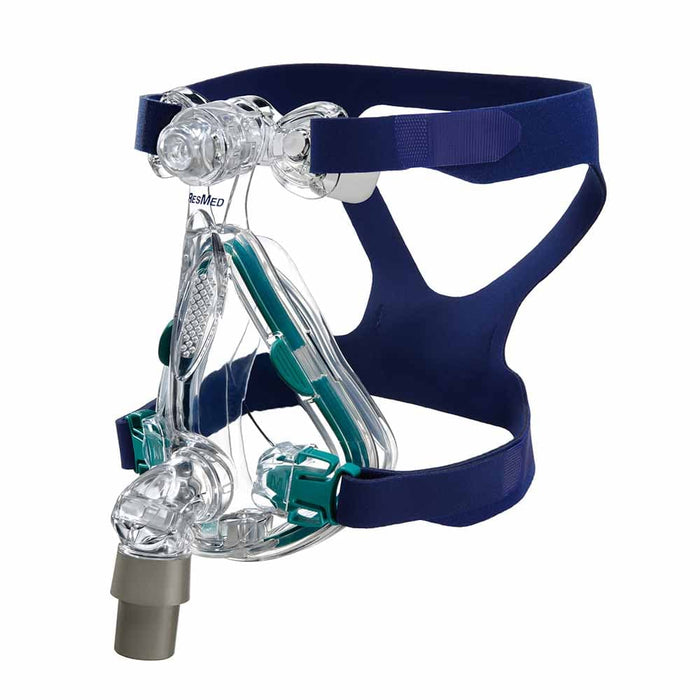 Mirage Quattro™ - Full Face Mask Medium
SKU
Section 1 resmed mirage quattro medium sp1
The ResMed Mirage Quattro™ combines sophisticated design, high performance and a personalised fit in a comfortable, user-friendly package. Enjoy effective therapy and a great night's sleep.



Comfortable: proven Mirage™ dual-wall cushion with Spring Air™ technology is soft on your skin and adapts as you move in your sleep, so you can enjoy a more restful night.
Easy to adjust: with our unique MicroFit™ dial and a choice of 24 forehead support positions, the perfect fit is at your fingertips.
Easy to use: set-it-and-forget-it headgear is convenient and hassle-free – choose your optimal settings then enjoy the same great fit every time you slip on your mask.
This mask is medium size but we also have small size in stock.