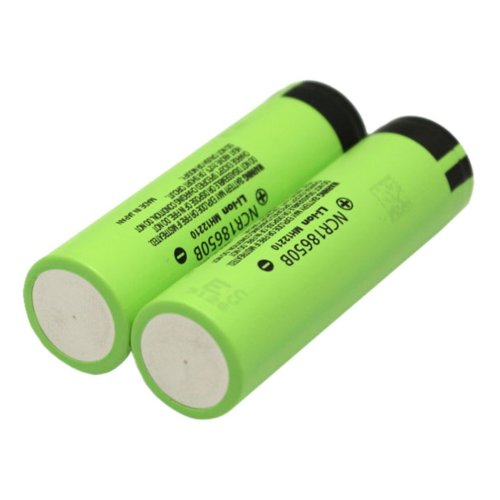 Panasonic NCR18650B 3400mAh 3.7V Li-Ion Rechargeable Unprotected Battery Description
Panasonic 18650 3400mAh Battery
Battery: 18650
Nominal Voltage: 3.6V
Nominal Capacity: 3400mAh
Model: NCR18650B
MH12210
Type: Li-ion, Rechargeable
Charging Method: CC/CV 4.2V
Discharge Voltage: 2.7V
Battery Size: ?18.50 mm x 65.30 mm
Min. Rated Capacity: 3350mAh
Standard Charging Current CC: 1625mA
Continuous Discharge Current: 6.6A
Energy: 676 WH/l
Weight: 48.5gr. Max
Colour: Green
Battery BMS Protection Circuit: No
Version: Flat

18650 Rechargeable (Li-Ion) Batteries / Cells can be dangerous if used improperly.
By buying Li-ion batteries from Ecoluxshop, the buyer assumes all associated risks.


Lithium-ion (Li-ion) rechargeable batteries/cells can be dangerous when mistreated, damaged,
defective or stored incorrectly when not in use.
The customer/user assumes all responsibility associated with their use, charging and discharging and their safe storage and/or transport.