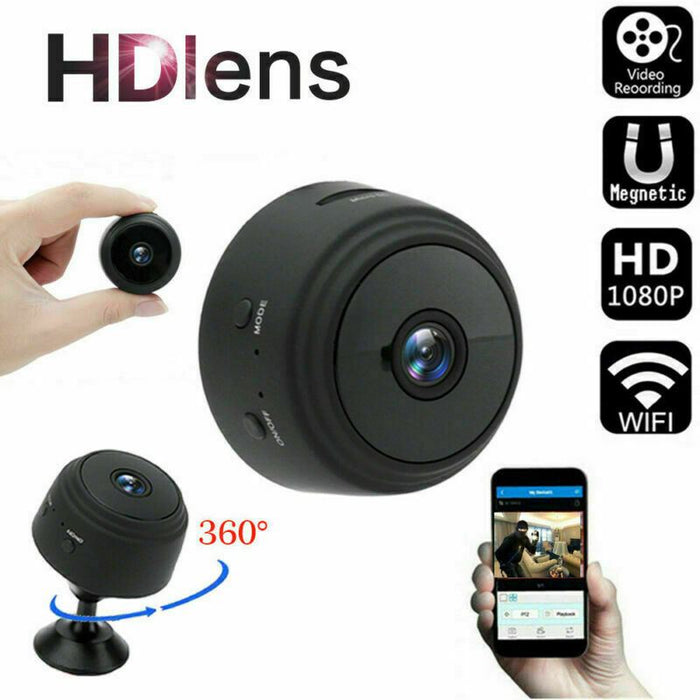 1080P HD Hot Link Remote Surveillance Camera Recorder A9 Aisee App Hot UK
1.HD camera: 150° wide-angle lens, HD video quality 1920 x 1080p, high-resolution live broadcast provide you clear pictures and more details when you leave home.
2. Excellent camera: Supports loop recording and recording and playback using a local micro card (up to 128G, not included). It has its own Wifi hotspot, it can also connect your phone without router Wifi.
3.Night Vision: 6 hidden infrared LEDs without illumination, 5 meters of night vision distance, remotely turned on or off, no longer worry about night recording. It can also be used in shops, conference rooms, pets, babysitters.
4.Smart Motion Detection: The camera sends a message to your phone when motion is detected.
5.Easy to hide: with a single-piece case and rear panel with hidden memory card slots; no indicators, no sound, no one will know that there is a camera in the room.
6.Application: You can put hidden cameras in your home, office, warehouse, store, garden corners, even on your pockets or collars, and use strong magnets that can be attached to any iron surface.
**Resolution: 1920 * 1080P
**Motion detection camera shooting: 6 meters straight
**Computer operating system: Windows / OS X.
**Mobile operating system: Android / i-OS
**Memory: Micro card with external memory card, up to 128G (without card)
**Item size: 35 * 25mm / 1.38 * 0.98inch